In recent years, Portugal has emerged as an increasingly attractive destination for digital nomads, those intrepid souls who have redefined the concept of work and wanderlust. With its picturesque landscapes, vibrant cities, and an alluring blend of tradition and modernity, Portugal offers a host of benefits for these modern-day wanderers.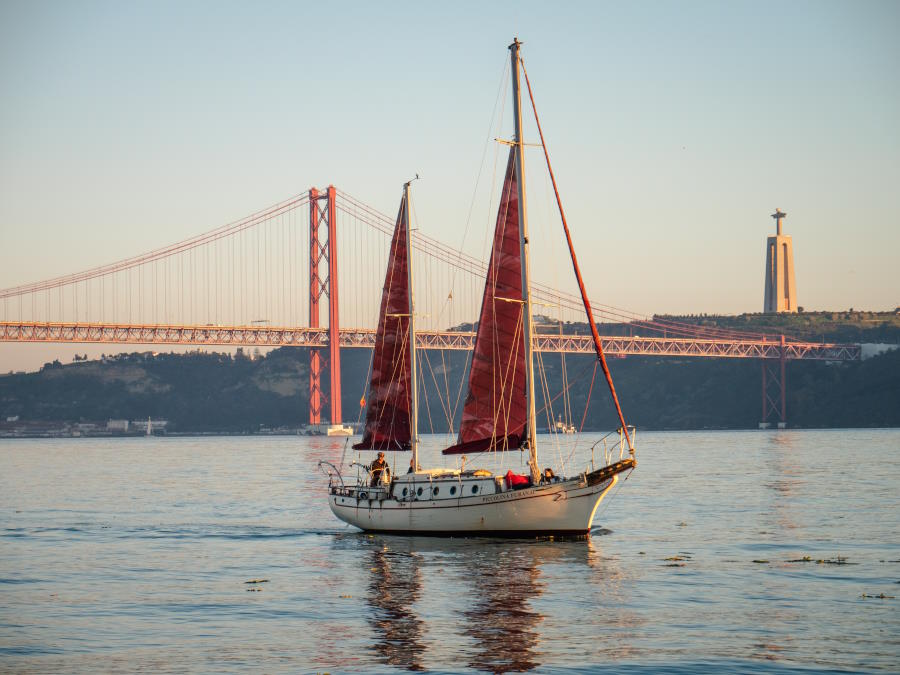 Just in the first two months of 2023, Portugal issued approximately 200 visas to accommodate digital nomads seeking to work remotely from its picturesque shores. The temporary stay visa, colloquially referred to as the "digital nomad visa," has been predominantly sought after by citizens from the United States, the United Kingdom, and Brazil, according to data provided by the Portuguese Ministry of Foreign Affairs.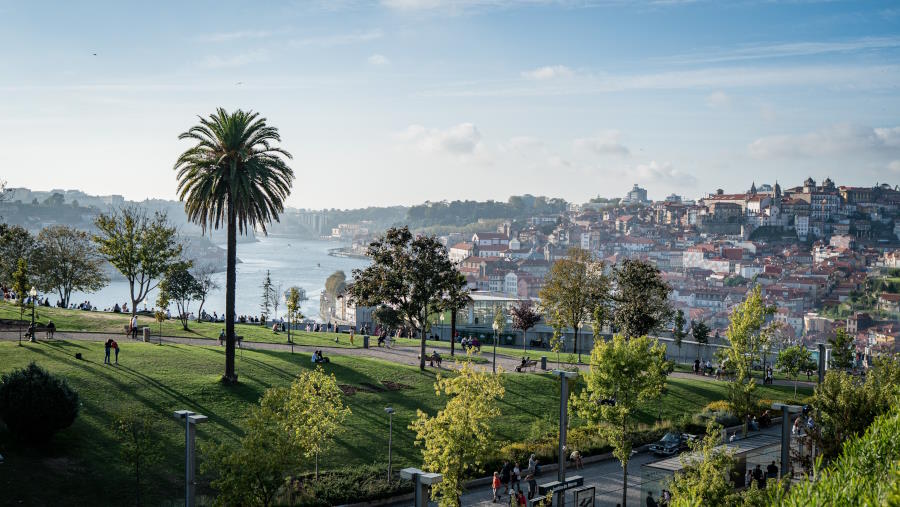 Benefits of Portugal for Digital Nomads
Portugal's allure for digital nomads is undeniable. Its Mediterranean climate, boasting a wealth of sunny days, creates an ideal backdrop for remote work. From the sun-drenched beaches of the Algarve to the charming cobblestone streets of Lisbon, Portugal's diverse landscapes offer both inspiration and respite.
1. Seaside Haven
Portugal's deep maritime ties offer a soothing backdrop for work and leisure. Feel the sea breeze, enjoy coastal living, and explore a rich nautical heritage that infuses the culture. Portugal boasts over 800 kilometers of Atlantic coastline, steeped in maritime history. Explore maritime festivals, art exhibitions, and museums celebrating this heritage.
2. Wine and Culinary Delights
Savor Portugal's wine culture, with centuries of tradition and modern innovations. Taste the world-famous wines like Porto and Madeira, and delve into vibrant culinary scenes. Portugal's wine legacy dates back to ancient times and has shaped its cultural identity.
3. Emigrant-Friendly
Portugal's history of emigration fosters a welcoming atmosphere. Embrace a sense of community as a digital nomad in a nation that values diversity. Portugal has a rich emigrant history, with Portuguese communities worldwide.
4. Tranquil Oasis
Enjoy a secure and relaxed lifestyle in Portugal, ranked as the seventh most peaceful nation globally. Whether you're in bustling cities or serene villages, you'll experience low crime rates and an overall sense of safety, making it an ideal destination for digital nomads seeking peace and security.
5. Tech-Savvy Hub
Portugal, host to the Web Summit, is a tech enthusiast's paradise. Join the global tech community and explore a nation embracing innovation. Portugal has a history of technological advancements, from historical inventions like astrolabes to modern innovations in telecommunications and healthcare.
Moreover, Portugal boasts a relatively affordable cost of living when compared to many Western European counterparts (excluding rent costs), making it an attractive destination for those seeking a balance between financial prudence and an exceptional quality of life. The country's laid-back, welcoming culture adds a unique charm that beckons digital nomads from around the globe, where your work and wanderlust will find perfect balance.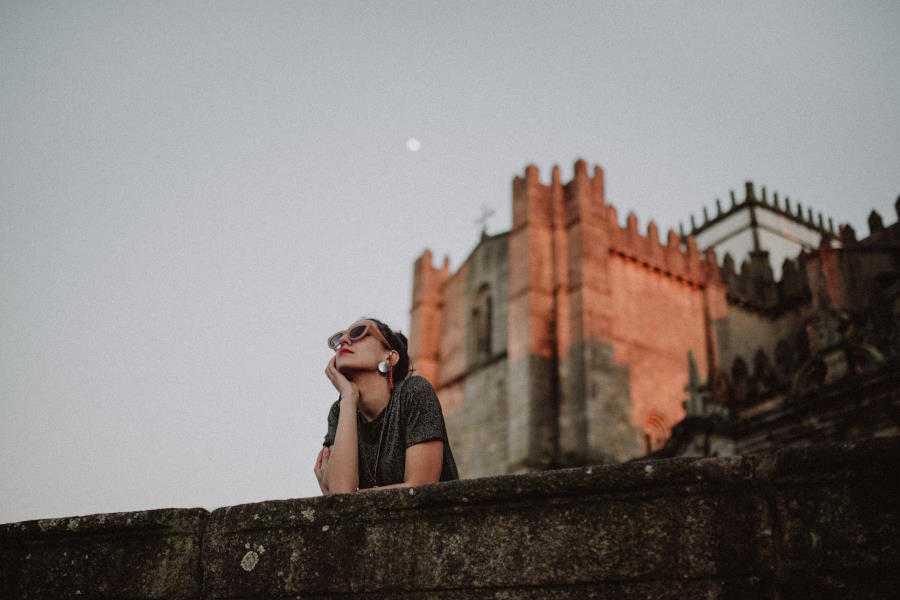 Legal and Visa Considerations
For digital nomads eyeing Portugal as their next destination, understanding the legal and visa considerations is paramount. Portugal offers a range of visa options, including the popular D7 visa for income earners and a new digital nomad visa. Navigating these options requires careful planning and compliance with local regulations. Expert guidance is advisable to ensure a smooth transition into the Portuguese legal framework.
How to get a "Digital Nomad Visa"
The so called "digital nomad visa" has come into effect, opening the doors for individuals from outside the European Union and the European Economic Area to live and work remotely from Portugal for up to one year. Subsequently, should these remote workers wish to extend their stay in the country, they may apply for a residence permit, which can be granted for a period of up to five years.
To acquire the "digital nomad visa," self-employed individuals are required to furnish Portuguese consulates or the Foreigners and Borders Service (SEF) with documentation validating their fiscal residence and demonstrating that their average monthly income for the past three months exceeds four times the Portuguese minimum wage, which amounts to approximately €3,040 (gross) as of January 1st.
For those employed by a company while working remotely, the same regulations apply, but supporting evidence may include the employment contract, a job offer letter, or an employer's statement confirming the employment relationship.
Before the introduction of this new visa category, remote workers frequently applied for the D7 visa, initially designed for foreign retirees or individuals with passive incomes not derived from an employment contract. Questions have arisen about how many of the roughly 200 digital nomad visas issued were conversions from D7 visas; however, this inquiry has yet to receive a response from the Ministry of Foreign Affairs.
Citizens of the European Union and Schengen Area countries do not require visas to enter and reside in Portugal for remote work purposes. The "digital nomad visa" is intended for longer stays than those permitted by tourist visas, which typically allow for a maximum stay of 180 days.
Here's a summarized guide to obtaining the digital nomad visa:
1. Prove your employment relationship with an employment or service contract.
2. Demonstrate an average monthly income for the last three months, equivalent to at least four minimum monthly salaries in Portugal, ensuring you can support yourself during your stay.
3. Provide a document verifying your tax legal residency.
*Your family members can also apply for temporary stay or residence visas, allowing them to join you in Portugal.
For entrepreneurs, Portugal offers the "Portugal Startup" visa, designed to support innovative ventures.
For comprehensive and additional information, consult the following sources:
- Foreign Affairs Ministry (Ministério dos Negócios Estrangeiros): [Website](https://vistos.mne.gov.pt)
- Portugal Immigration and Border Services (SEF – Serviço de Estrangeiros e Fronteiras): [Website](https://imigrante.sef.pt)
- Personal Income Tax (IRS) in Portugal: [Website](https://eportugal.gov.pt)
- Startup Portugal: [Website](www.startup-portugal.pt)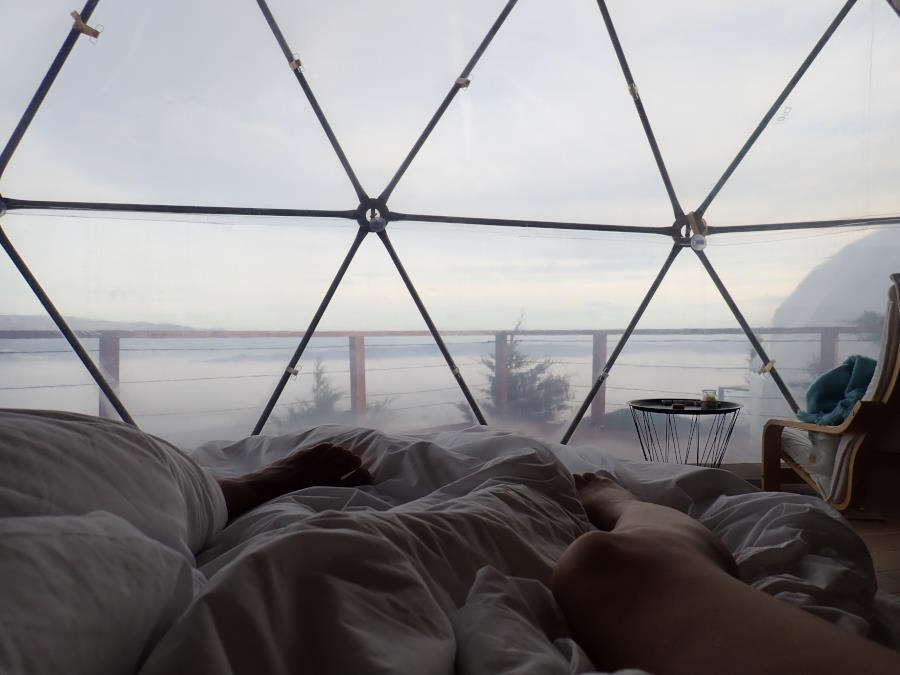 Finding Suitable Accommodation
Portugal boasts a diverse range of accommodation options, perfectly tailored to the varied preferences of digital nomads. Whether you prefer the charm of historic apartments nestled in the heart of Lisbon or Porto, the tranquility of countryside cottages in the vast Alentejo, or the allure of coastal villas in Algarve, Portugal offers an abundance of choices. Imagine staying among surf tribes near Peniche, indulging in some glamping adventures along the Douro Valley, or even fulfilling your dreams of staying in windmills in Palmela – the possibilities are endless.
To facilitate your search for the ideal abode that seamlessly caters to both your work and leisure requirements, numerous websites and platforms are dedicated to long-term rentals. Portugal's accommodation options are as limitless as your imagination, ensuring that your stay is nothing short of extraordinary.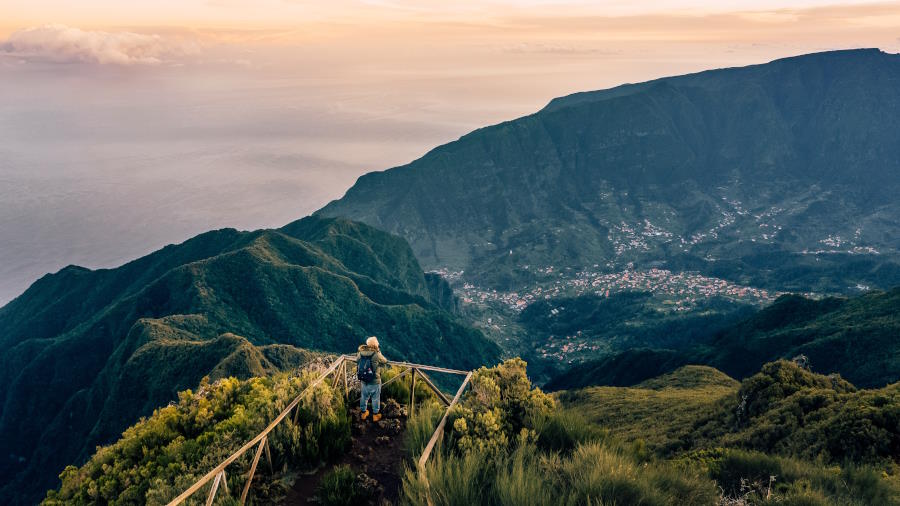 Preferred Destinations
Among Portuguese destinations, Lisbon and Madeira hold positions in the top 10 of NomadList. However, during the European winter, Lisbon was surpassed in popularity by Canggu Beach in Bali and Bangkok in Thailand—two renowned destinations for remote workers who prioritize affordability, internet speed, climate, and safety when choosing their base.
The acceleration of remote work during the COVID-19 pandemic has prompted an increasing number of countries to offer visas aimed at attracting and retaining workers and entrepreneurs with above-average income sources. Many of these permits, in addition to extending the duration of stay, come with tax benefits, which have sparked concerns among local residents.
As the name suggests, digital nomads frequently travel from one country to another, often bypassing visa requirements by exiting and re-entering within a few days using tourist visas, for example. According to data shared by the Porto City Council, the average stay for a digital nomad in the city is approximately 7 nights, in contrast to a tourist's average stay of 2.1 nights. The longest average stays in Portugal are in Madeira, where a "village" for digital nomads in Ponte do Sol, in partnership with the regional government, offers stays averaging 25 days. In Lisbon, the average stay is 13 days, in Lagos nine, and in the Azores 14.
Globally, it is known that the majority of digital nomads (59%) stay in a single country for a period ranging from 7 to 30 days. However, the average duration of stay is an impressive eight months.
In the last couple of years, after the dust settled from the post-pandemic era, many have been captivated by the country's charms and great appeal. They have extended their stays from 'nomadic' to much longer durations, prompting some to even purchase real estate and make a complete move altogether.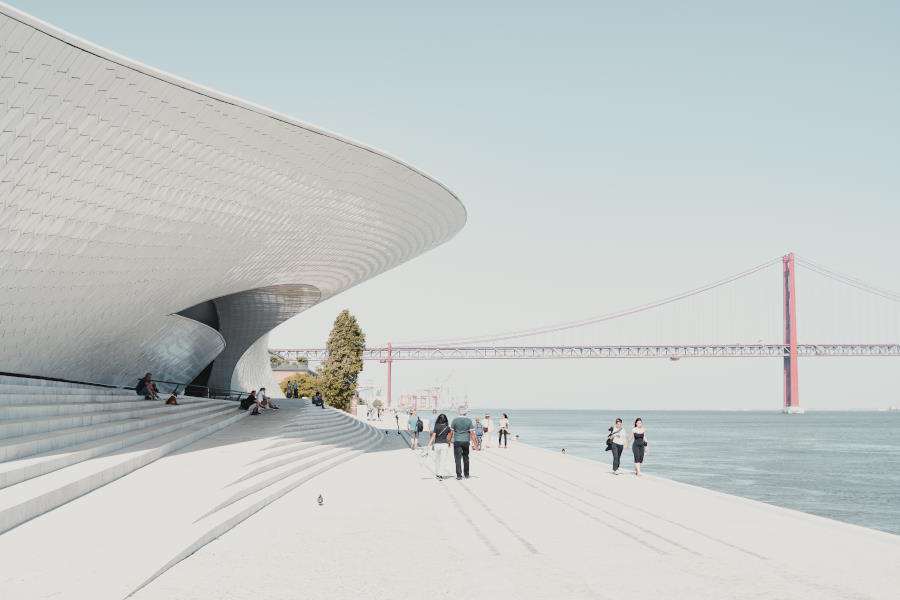 Internet and Telecommunications
Digital nomads rely on a dependable internet connection for their work, and Portugal delivers on this front. With high-speed internet readily available throughout the country, you can work online without connectivity concerns.
High-Speed Internet Access: In 2022, 88% of Portuguese households had fixed or mobile internet access (compared to 93% in the EU). Notably, Portugal ranked 4th in the EU for providing ultrafast broadband (100 Mbps or more) connections. This means you'll find fast internet in both urban and rural areas.


Over-the-Top Services: Portugal outperforms the EU in using internet-based communication services. Instant messaging is popular among 78% of Portuguese (72% in the EU), and 69% use voice and video calls (66% in the EU). Social networking (67% in PT, 58% in EU) and online learning materials (27% in PT, 21% in EU) are also widely embraced. Internet banking is common, with 57% in Portugal (60% in the EU).


IoT Devices: Portugal leads in using personal IoT devices like smartwatches, fitness bands, and GPS trackers, with 28% (25% in the EU). This tech-friendly environment suits digital nomads who rely on such devices.
In short, Portugal's internet and telecom infrastructure ensures digital nomads enjoy reliable high-speed internet across the nation, making it an excellent destination for remote work and online activities.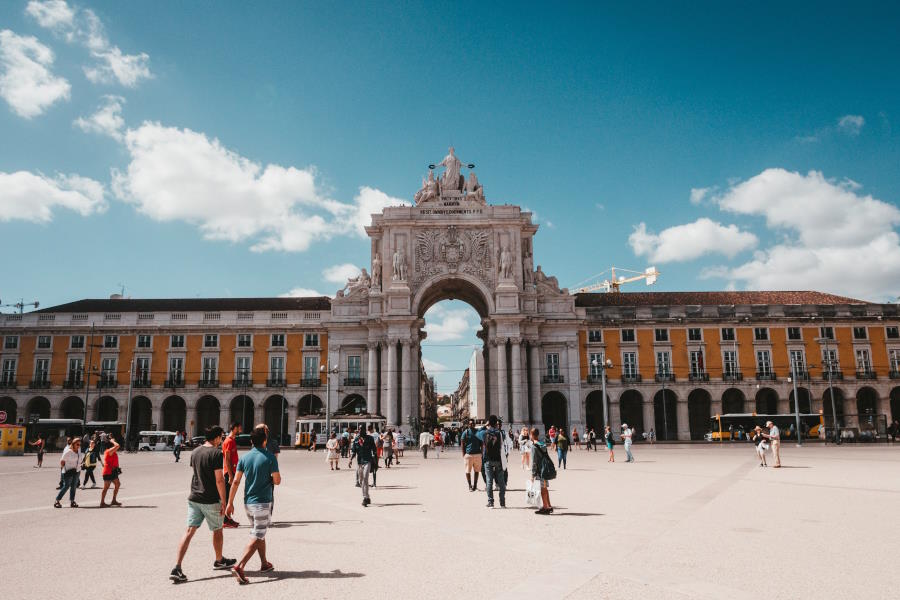 Coworking Spaces and Networking
Portugal's cities, especially Lisbon, Coimbra, and Porto, are home to a burgeoning community of digital nomads. Coworking spaces have sprung up to accommodate this growing workforce, providing collaborative environments conducive to productivity. These spaces also offer excellent networking opportunities, fostering connections with like-minded individuals from various professional backgrounds. Also, let's not forget that these are cities with an already large expat community, each with an extensive tradition of welcoming professionals from other countries and Erasmus students.
The Best Example: Why Lisbon is the Networking Hub for Digital Nomads
Lisbon, renowned for hosting the prestigious Web Summit event, has solidified its reputation as a global networking hotspot for digital nomads. With over 70,000 attendees gathering for this grand tech conference, it's clear that Lisbon offers unparalleled opportunities for networking, similar to what Web Summit provides. Here are a few reasons why:
1. Inspiring Speakers: Web Summit is known for attracting incredible speakers who are reshaping the tech industry. Similarly, Lisbon is a hub where experts from various fields congregate. Whether you're seeking inspiration, collaboration, or knowledge sharing, Lisbon has a diverse community of professionals to connect with.
2. Networking Galore: CGTN aptly described Web Summit as an event that brings together individuals and companies revolutionizing the tech world. Likewise, Lisbon offers ample opportunities to share ideas, forge partnerships, and seek advice from seasoned entrepreneurs. The city's vibrant atmosphere encourages networking at every turn.
3. Business Opportunities: Web Summit attendees have praised the event for generating valuable leads and solid business relationships. Lisbon, with its thriving business environment and diverse industries, offers a similar landscape. Digital nomads can explore opportunities across tech, design, sustainability, and more, making it an ideal destination for lead generation.
4. Learning and Growth: In a rapidly evolving tech landscape, continuous learning is essential. Web Summit's educational content inspires and empowers attendees. Lisbon complements this by fostering an environment where digital nomads can enhance their skills, thanks to informative masterclasses, innovative roundtables, and a wealth of resources available within the city.
Just as Web Summit enriches the tech world, Lisbon, with its dynamic networking scene, is a prime destination for digital nomads seeking growth, connections, and inspiration. Join this thriving community in Lisbon to experience the pulse of the digital nomad lifestyle.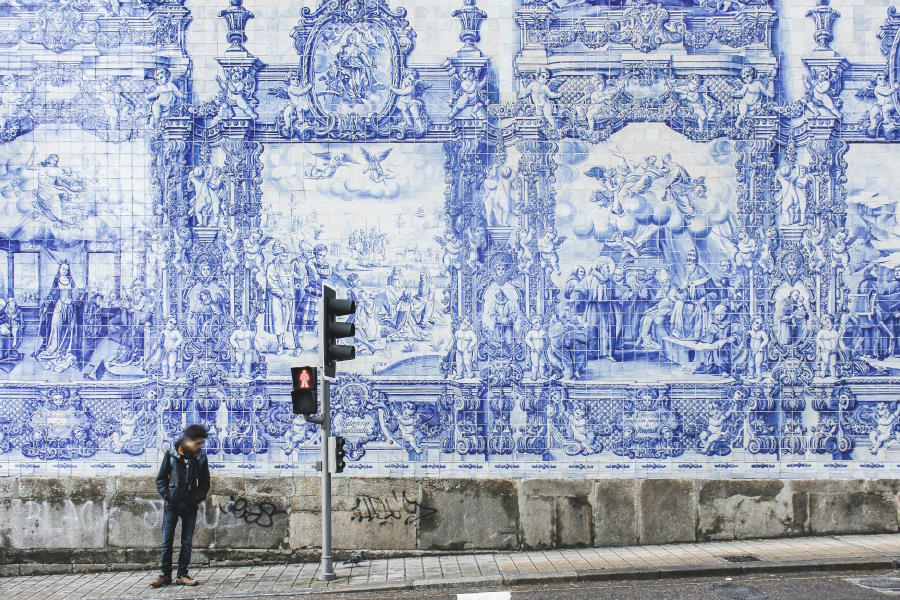 Managing Finances and Taxes as a Digital Nomad
Financial management and tax considerations are essential for digital nomads. Portugal's non-habitual residency (NHR) tax regime is a unique tax arrangement designed for newcomers (and in some cases, returnees) to Portugal, offering preferential tax rates for the initial 10 years. For digital nomads, freelancers, remote workers, and employees, this often translates to a flat tax rate of 20% applied to qualifying income, which is commonly referred to as high-value activities. Additionally, social security contributions at 21% are levied on the remaining 80% of income.
While the prospect of paying a fixed 20% tax rate can be quite appealing, it's crucial to note that NHR is not the sole tax regime in Portugal, and it may not always be the optimal choice for everyone. Experts emphasize the availability of alternative tax regimes in Portugal, particularly the Simplified Regime for service providers with an annual turnover of less than €200,000. This alternative employs standard progressive Portuguese tax rates but taxes only 75% or 35% of income, depending on the services rendered. Unlike NHR, this route allows you to benefit from tax credits. Moreover, it's possible to allocate some income under the NHR regime and some under another regime, providing flexibility in tax planning. Consulting with an accountant can help determine the most advantageous option for specific circumstances.
It's also important to highlight the necessity of applying for NHR, even if it might not be the best choice immediately. Applicants generally have one opportunity to apply for NHR, typically during the first year of tax residency in Portugal. Depending on income and circumstances, NHR may not be the most suitable option that year. However, its flexibility means that it could become the right choice in subsequent years, making it prudent to register for NHR to preserve this option.
In summary, while NHR presents a tax advantage for digital nomads in Portugal, it's not the sole option available. Income and situation may warrant consideration of alternative tax regimes. Given the evolving list of income types categorized as high-value activities, it's advisable to consult with a Portuguese accountant for precise guidance on managing tax obligations.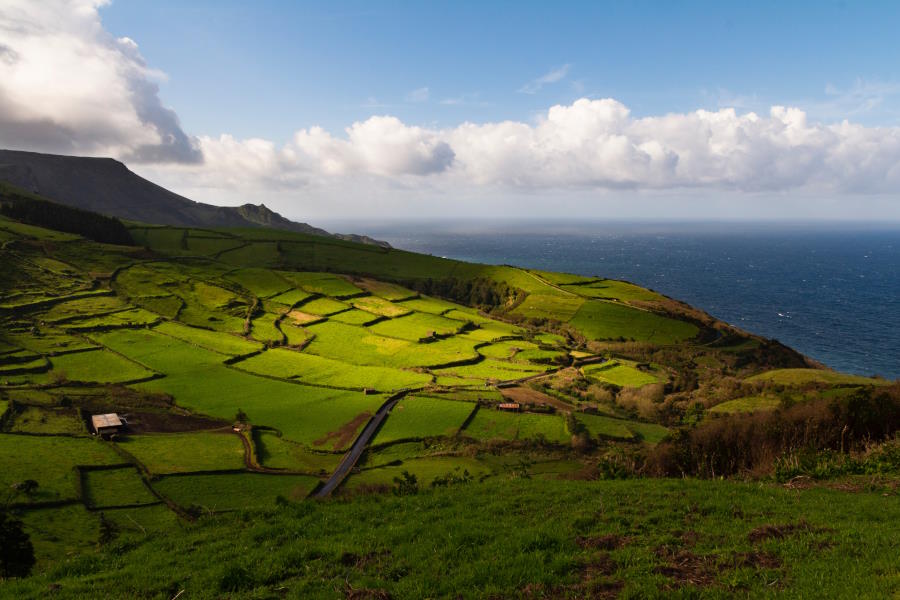 Lifestyle and Leisure for Digital Nomads
Portugal's rich cultural heritage, delectable cuisine, and diverse landscapes offer myriad opportunities for leisure and relaxation. Whether you're exploring historic sites, indulging in local delicacies, taking advantage of nautical activities or hiking through lush valleys and "Trilhos", Portugal invites digital nomads to embrace a fulfilling work-life balance.
Unforgettable Leisure Activities
Portugal's appeal to digital nomads goes beyond its work opportunities and cost-effective living. The country boasts a vibrant range of leisure activities and experiences that make it an enticing destination for remote workers.
Dolphin Watching at Sado Estuary Natural Reserve:
- Setúbal, a coastal town just south of Lisbon, offers incredible opportunities for dolphin watching in the Sado River estuary.
- Facts: The resident bottlenose dolphin population in the Sado River estuary is estimated at around 30 individuals.
- Experience: Take a boat tour to witness these playful creatures in their natural habitat while enjoying stunning coastal views.
Whale Watching in the Azores:
- The Azores, an autonomous region of Portugal, is a prime location for whale watching due to its position in the North Atlantic Ocean.
- Facts: Over 20 species of cetaceans, including sperm whales, blue whales, and orcas, can be spotted in Azorean waters.
- Experience: Join a guided whale-watching tour to witness these majestic marine mammals up close and learn about their conservation efforts.
Big Wave Surfing at O Canhão da Nazaré:
- Nazaré, a coastal town in central Portugal, is famous for its enormous waves, particularly at Praia do Norte.
- Facts: The largest wave ever surfed anywhere, measuring around 86 feet (26.21 meters), was ridden by Sebastian Steudtner (GER) on October 29, 2020, at Praia do Norte, Nazaré.
- Experience: If you're an adventurous surfer or simply a spectator, watching surfers tackle these massive waves is a thrilling experience.
Exploring Historical Cities:
- Portugal is home to charming historical cities like Lisbon, Porto, and Sintra, which are UNESCO World Heritage Sites.
- Facts: Lisbon's Belém Tower, a 16th-century fortress, and Porto's Ribeira district, known for its colorful buildings, are just a few examples of Portugal's rich heritage.
- Experience: Wander through narrow cobblestone streets, visit centuries-old castles, and savor local cuisine at traditional restaurants.
Wine Tasting in the Douro Valley:
- The Douro Valley, in northern Portugal, is the world's oldest wine region and offers exceptional wine-tasting experiences.
- Facts: Portugal is famous for its wine, including Port wine, and has been a major wine exporter for centuries.
- Experience: Visit renowned vineyards, taste exquisite wines, and enjoy picturesque terraced vineyards along the Douro River.
Hiking in Natural Parks:
- Portugal's diverse landscapes make it an ideal destination for hiking enthusiasts.
- Facts: The Peneda-Gerês National Park in northern Portugal is the country's only national park and offers numerous hiking trails.
- Experience: Explore lush forests, pristine lakes, and scenic viewpoints while hiking in Portugal's natural parks.
Cultural Festivals:
- Portugal hosts a variety of cultural festivals throughout the year, celebrating music, food, and traditions.
- Facts: The Fado Festival in Lisbon and the São João Festival in Porto are two culturally rich events worth attending.
- Experience: Immerse yourself in Portuguese culture by participating in local festivals, enjoying traditional music, and savoring regional dishes.
These are just a few examples of the incredible leisure activities available in Portugal. Whether you're interested in wildlife encounters, extreme sports, cultural experiences, or simply relaxing on beautiful beaches, Portugal offers a diverse range of leisure options to enrich your digital nomad lifestyle.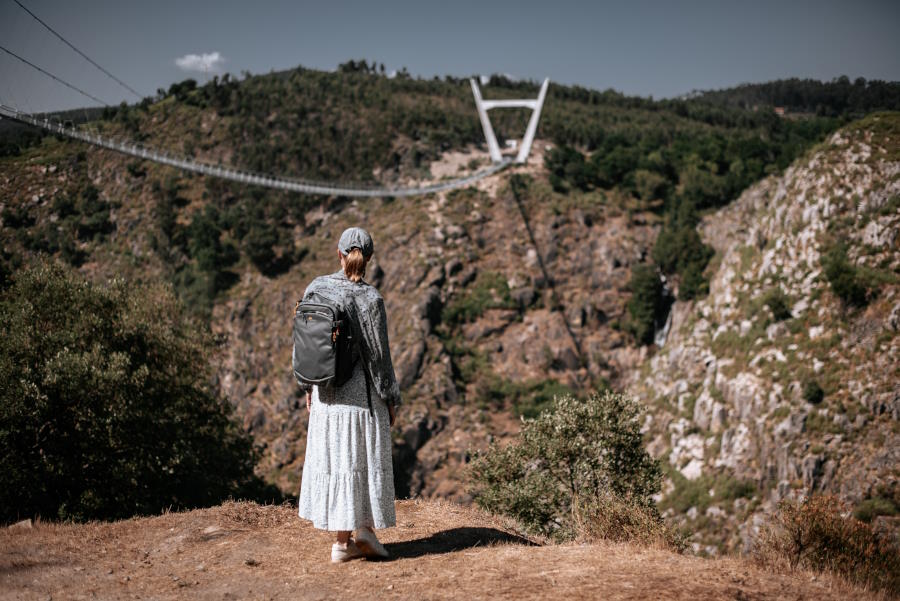 Challenges and Tips for Digital Nomads in Portugal
While Portugal may offer a picturesque backdrop for digital nomads, various challenges can arise in this idyllic setting. Language barriers, bureaucratic processes, and adapting to local customs are some of the hurdles that digital nomads may encounter.
Common Challenges Faced by Digital Nomads in Portugal
Misleading Expectations
- Newcomers to Portugal often harbor unrealistic expectations, driven by media portrayals and social media. Some believe Portugal to be a flawless paradise, setting themselves up for disappointment.
Mismatched Lifestyle
- Some digital nomads may discover that the Portuguese way of life, characterized by a slower pace and improvisation, doesn't align with their preferences for efficiency and structure.
Cost of Living
- Portugal's cost of living can catch newcomers off guard, especially in highly touristic areas where prices may be inflated. While it can be affordable, it's not universally budget-friendly.
Struggles with Expat Life
- Integrating into Portuguese society can be challenging, particularly for those who don't speak the language. The transient nature of expat communities can hinder the formation of lasting friendships.
Downsides of Portugal
- Specific challenges, such as bureaucracy, integration difficulties, the slow pace of life, property issues, and cultural practices like bullfighting, can discourage individuals from staying.
Tips for Digital Nomads to Overcome Challenges
To navigate these challenges successfully, digital nomads can consider the following:
Preparation
- Conduct thorough research and set realistic expectations before arriving in Portugal.
Language Learning
- Invest time in learning basic Portuguese phrases to facilitate communication and enhance integration.
Cost Management
- Create a budget tailored to Portugal's cost of living and consider living in less touristic areas.
Networking
- Actively participate in local events and engage with the expat community to build a support network.
Cultural Sensitivity
- Embrace the Portuguese way of life and customs, showing respect for local traditions.
Problem-Solving
- Develop problem-solving skills to navigate bureaucratic hurdles effectively.
With these strategies and a willingness to adapt, digital nomads can make the most of their time in Portugal while surmounting the challenges that come their way.
---
Promote your business in the domestic and international market
UrbaMarkt is an international marketing portal dedicated to bringing national and international buyers together with local professionals, increasing the possibilities of exposing their products and experiences to customers anywhere in the world.

---