Funchal, the capital of the Autonomous Region of Madeira, is nestled on the southern coast of the island, cradled by a beautiful bay that shares its name.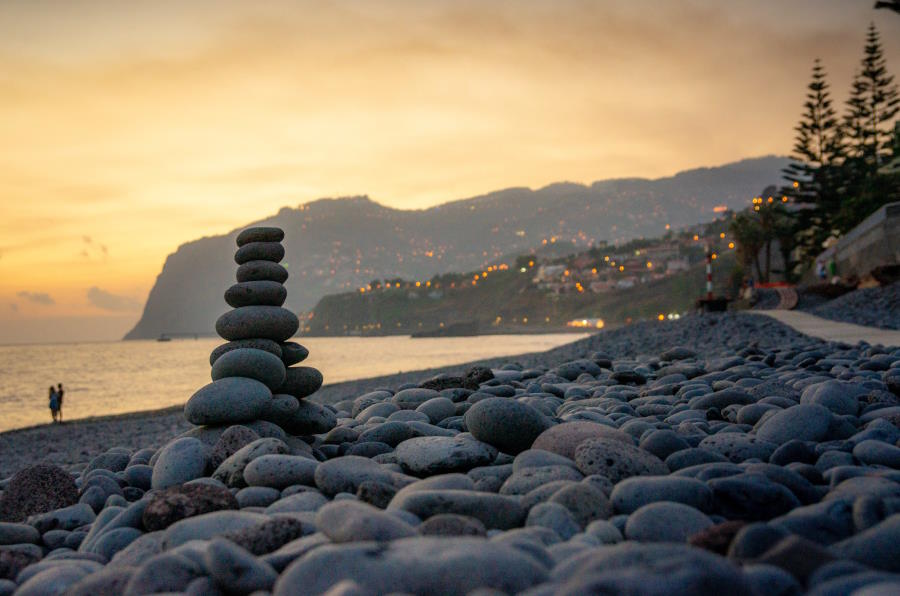 The city's origins date back to the mid-15th century when it was granted its first charter. Its name, "Funchal," is derived from the abundance of fennel, a fragrant herb common in the region.
Over the centuries, Funchal's fortunes have been closely tied to the trade of sugarcane, bananas, and, later, Madeira wine. This strategic coastal city became a vital commercial port and a mandatory stopover for voyagers during the age of maritime exploration. Furthermore, Funchal's year-round mild climate made it a favored destination among European elites.
Today, Funchal is a city rich in history, cosmopolitan flair, and vibrant life. It offers a plethora of historical districts within its parishes, such as São Pedro, Santa Maria, or Sé, each inviting visitors to leisurely strolls. Funchal also boasts a robust cultural scene, encompassing museums and cultural spaces of great interest.
A must-visit attraction is the Mercado dos Lavradores, where the flavors and scents of fruits and flowers mingle with the hustle and bustle of a typical market. Known as a "seaside garden," Funchal features lush green spaces like the Botanical Garden and the Quinta do Palheiro Ferreiro Garden, both adorned with plants from around the world.
For the best view of the city and its surroundings, take a cable car ride, with options connecting Monte to the Botanical Garden or the city center. Once in Monte, a ride in the iconic "basket car" is a must.
Back in the city center, a stroll along the Funchal Marina offers opportunities to admire sailboats and, further on, cruise ships arriving from diverse destinations.
Throughout the year, Funchal boasts a continuous lineup of events and tourist activities, including the Carnival, Flower Festival, and New Year's festivities. Beyond these, there are plenty of other activities to enjoy, such as golf, tennis, diving, sport fishing, and horseback riding or boat excursions. Not to be overlooked are the numerous terraces and restaurants in historic locations, where you can savor regional flavors and refresh yourself with a drink.
Whatever your choice, Funchal provides an opportunity to relax and enjoy the enchanting charms and magnificent conditions this city has to offer, all while experiencing the warm hospitality of the Madeiran people in the high-quality accommodation options that make you feel right at home.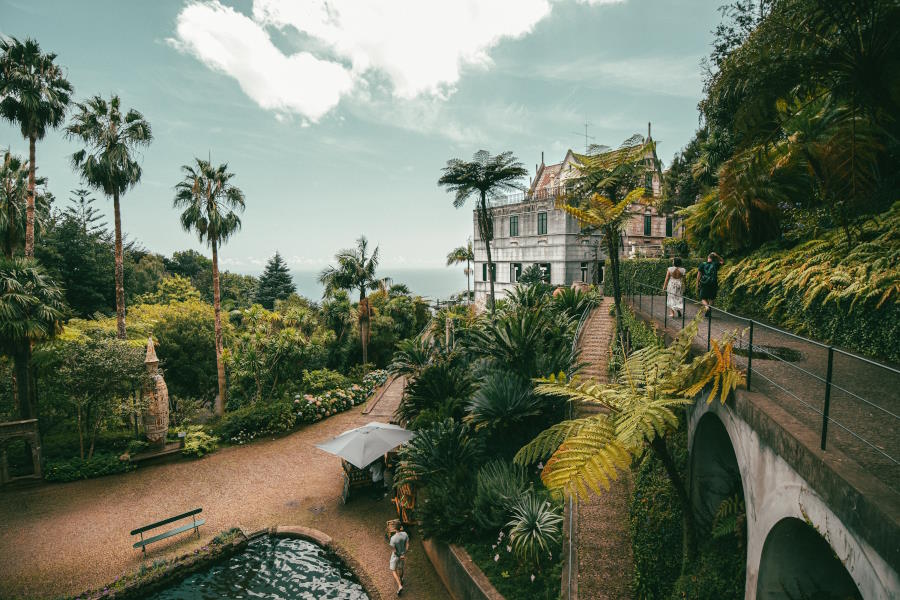 Historic Overview
Funchal's history is intertwined with the very foundation of Madeira itself. The city's origins trace back to the early days of Portuguese exploration. In 1424, João Gonçalves Zarco, a Portuguese navigator, was granted the captaincy of Funchal, and he became one of the city's founding figures.
The city's name, "Funchal," was inspired by the abundant growth of fennel, a fragrant herb that blanketed the area where the early settlers first landed. However, it was sugar cane and later Madeira wine that fueled the city's sustainable economy, and these symbols were even incorporated into Funchal's coat of arms.
Throughout its history, Funchal faced challenges, including raids by French corsairs in 1566 and the subsequent reconstruction of its defenses. Architectural changes and fortifications became pivotal in shaping the city's character and security.
In the 17th century, Funchal saw the arrival of British wine merchants who left a lasting impact on the city's architecture and economy. Over the years, illustrious figures like Empress Amelia of Brazil, Emperor Carlos I of Austria-Hungary, and Winston Churchill visited Funchal, each contributing to the city's rich tapestry of history.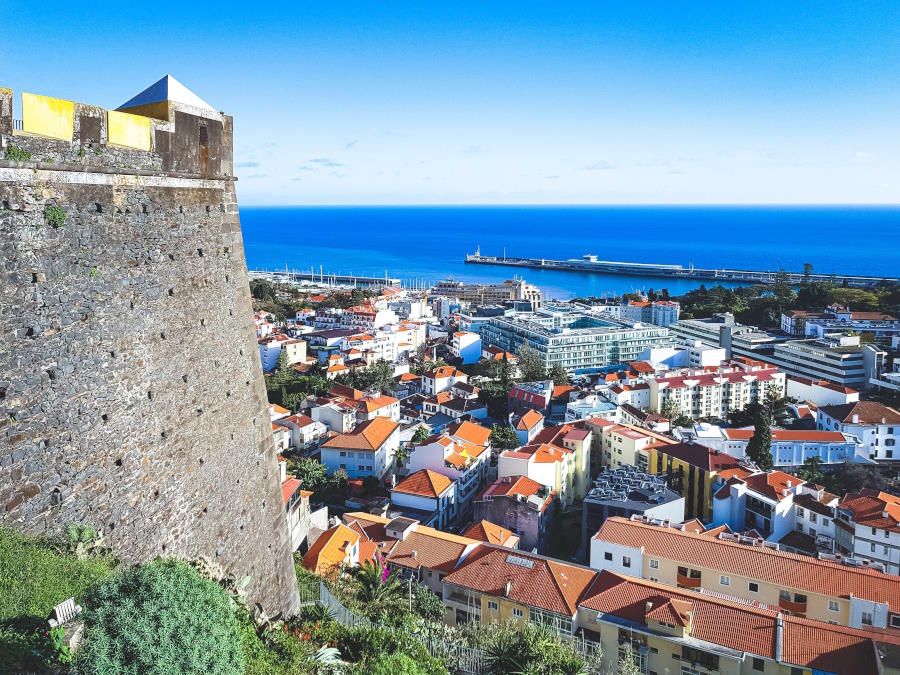 Cultural Patrimony
Funchal is not just a city of natural beauty; it's also a treasure trove of cultural heritage. The city boasts numerous landmarks and historical sites that bear testament to its illustrious past.
Igreja e Mosteiro de Santa Clara
: This church and monastery, built between 1492 and 1497 in a Hispano-Arabic style, showcase a unique architectural blend.
Fortaleza-Palácio São Lourenço
: Dating back to the early 16th century, this fortress-palace is a testament to the city's defenses.
Sé Catedral
: This cathedral, designed by Pêro Anes at the behest of King Manuel I of Portugal, is a splendid example of architecture with influences ranging from Flemish to Manueline styles.
Paço Episcopal
: The episcopal palace is another architectural gem in Funchal.
- Palácio do Governo Regional: As the seat of the regional government, this palace is a symbol of modern governance.
Teatro Municipal Baltazar Dias
: This theater is a hub for cultural events and performances.
Museums
: Funchal hosts a plethora of museums, including the Museu das Cruzes, Museu Municipal, and Museu de Arte Sacra, among others, each providing a unique window into the city's past.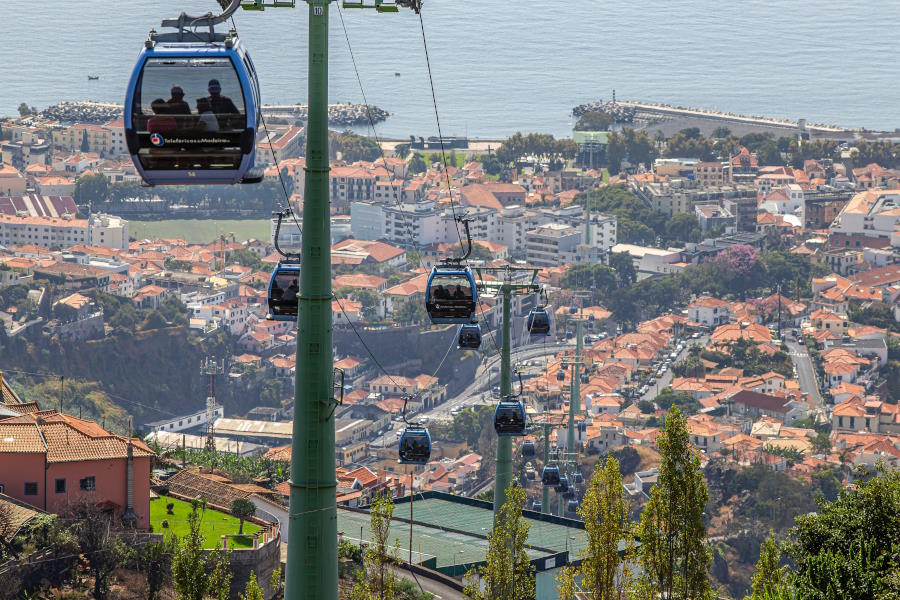 Top Sites
Funchal offers a wealth of attractions for visitors to explore:
Mercado dos Lavradores (Farmers' Market)
: Immerse yourself in a sensory delight as you explore the bustling market filled with fruits, flowers, and local products.
Botanical Garden
: Discover an array of plants from around the world in this lush garden.
Quinta do Palheiro Ferreiro Garden
: Another green oasis, this garden offers a serene escape.
Cable Car Ride
: Take a cable car ride from Monte to the Botanical Garden or the city center for panoramic views.
Monte
: This historic district features beautiful gardens, the Church of Nossa Senhora do Monte, and thrilling rides in the iconic "basket cars."
Funchal Marina
: Enjoy the view of sailboats and cruise ships from the marina.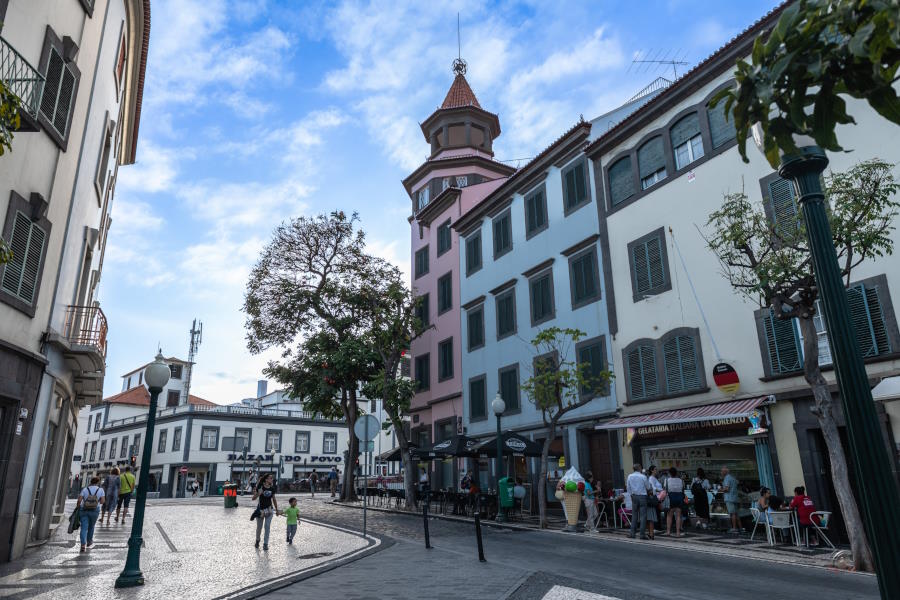 Go Take A Walk in Funchal
Funchal is a city best explored on foot. Meander through its charming streets, taking in the sights and sounds of its historic neighborhoods. Don't forget to explore the Zona Velha, the oldest part of the city, known for its narrow cobblestone streets and ancient facades.
Sights of Funchal:
The Gardens
: Experience the eternal spring of Madeira in the island's flower gardens, including the famous Botanical Garden, Tropical Gardens, and the mesmerizing Jardins Coreografados.
Rua de Santa Maria Doorway Art (Arte Portas Abertas)
: Stroll through Rua de Santa Maria, an outdoor art gallery adorned with doorways transformed into permanent art features by local artists.
Mercado dos Lavradores
: Explore this vibrant market, where you can find fresh produce, handicrafts, and a bustling fish market.
Discover Madeiran Wine
: Delve into Madeira's wine heritage at Blandy's Wine Lodge, offering over 200 years of history and tastings.
Santa Maria de Colombo
: Take a 3-hour guided tour on the replica of Christopher Columbus' ship, the Santa Maria, moored in Funchal harbor.
Wicker Sledge from Monte
: Enjoy a unique and fun experience with the wicker sledge ride down Monte hill, a historic and exciting adventure that culminates in the hillside town above Funchal.
Places of Interest Near Funchal
While Funchal has much to offer, there are also enchanting places to visit just outside the city. Consider exploring:
Parque Ecológico do Funchal
: Located about 12 km from the city, this ecological park spans approximately 10 km² and is dedicated to nature conservation and environmental education. It features a visitor center, indigenous plant nurseries, and historical sites like the Poço da Neve, which once stored ice for the city's hotels and hospitals.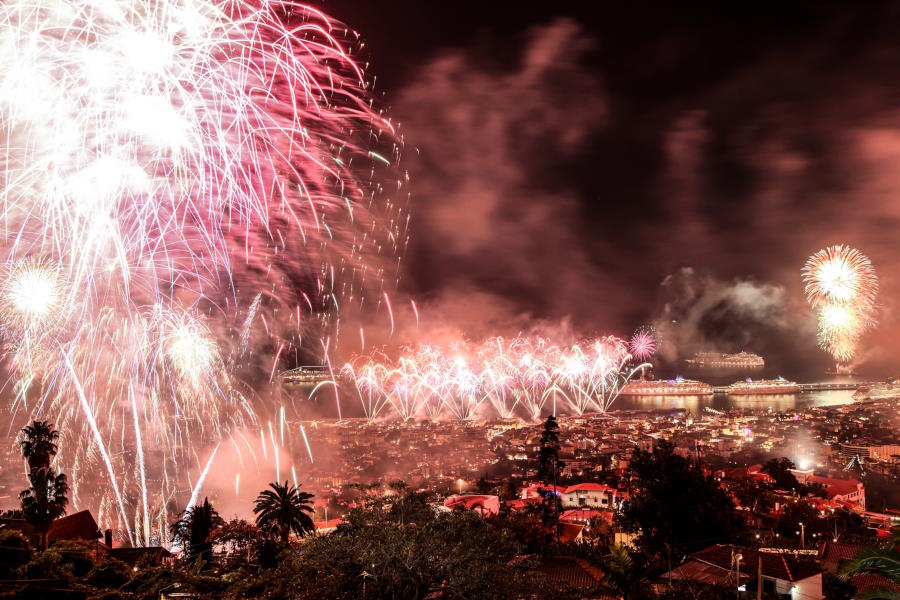 New Year's Festivities: A Spectacular Celebration
The arrival of the new year in Madeira is nothing short of extraordinary, and Funchal, the island's capital, becomes a dazzling wonderland of lights and festivities. It all commences with the enchanting Christmas decorations that adorn the city, creating a kaleidoscope of colors that extends throughout the natural amphitheater of Funchal. The spirit of the season infuses the city center with vibrant life, joy, and a riot of colors. Shows grace the main sidewalks and parks, where traditional cuisine is served in charming stalls, and the melodious strains of Christmas songs fill the air.
The celebratory spirit persists throughout December, culminating in the grand "Dia de Reis" (Three Kings Day) celebration on January 6th. Amid this festive period, Madeira's residents uphold cherished traditions that add an authentic touch to the holiday season. Among these customs is the creation of the "Lapinha," a charming representation of the nativity scene, intricately crafted with elements of Madeiran scenery.
The "Missas do Parto," church services held at dawn to honor the imminent birth of Jesus, infuse the early morning hours with animated performances, featuring famous songs and traditional instruments. Another cherished tradition is the "Cantar os Reis" (Singing the Kings), a heartwarming practice where locals gather to sing traditional carols.
One cannot overlook the delectable "Bolo Rei" (Kings Cake), a culinary delight that conceals a hidden bean and a surprise gift within its layers. Tradition dictates that the fortunate recipient of the bean must undertake the responsibility of purchasing the cake the following year, while the one who discovers the surprise gift is obliged to procure the beverages.
To add a dash of excitement and athleticism to the festivities, an approximately 6km foot race called "São Silvestre" winds its way through half of Funchal, offering a unique opportunity for participants and spectators alike to engage in the holiday spirit.
However, the pinnacle of these celebrations is undoubtedly New Year's Eve. Madeira emerges as one of the world's most breathtaking locations to welcome the new year. Funchal's topography lends itself to the creation of an unparalleled setting for one of the planet's most splendid fireworks displays. The entire city comes alive with revelry and jubilation, as residents and visitors alike join the celebration.
People throng the streets, while others take to the sea, with large cruise ships and numerous yachts anchored in the Bay, forming a picturesque backdrop to the festivities. Private homes, elegant party halls, and hotel ballrooms host their own soirées, each contributing to the city's collective merriment. The emotional spectacle of fireworks bursting in a radiant display across the Funchal sky is an indelible memory, a moment that defies description and lingers in the hearts of those who witness it.
To usher in the next New Year's Eve in Madeira is to embrace style, elegance, and unforgettable moments. Join in this breathtaking celebration and make your mark in the annals of this splendid tradition in Funchal, where every new year arrives in dazzling splendor.
Funchal's Culinary Delights
Funchal's cuisine is a reflection of its rich history and coastal location. Seafood plays a prominent role, with dishes like "espada com banana" (scabbard fish with bananas) and "lapas grelhadas" (grilled limpets) being local favorites.
Madeira is also renowned for its wine, and Funchal offers numerous opportunities to savor this delicious fortified wine. Many restaurants and wine cellars in the city provide wine tastings and pairings, allowing visitors to experience the diverse flavors of Madeira wine.
Don't forget to try other traditional dishes like "espetada" (grilled skewered meat) and "bolo do caco" (a type of bread). And for dessert, indulge in "bolo de mel" (honey cake) or "queijadas" (cheesecakes).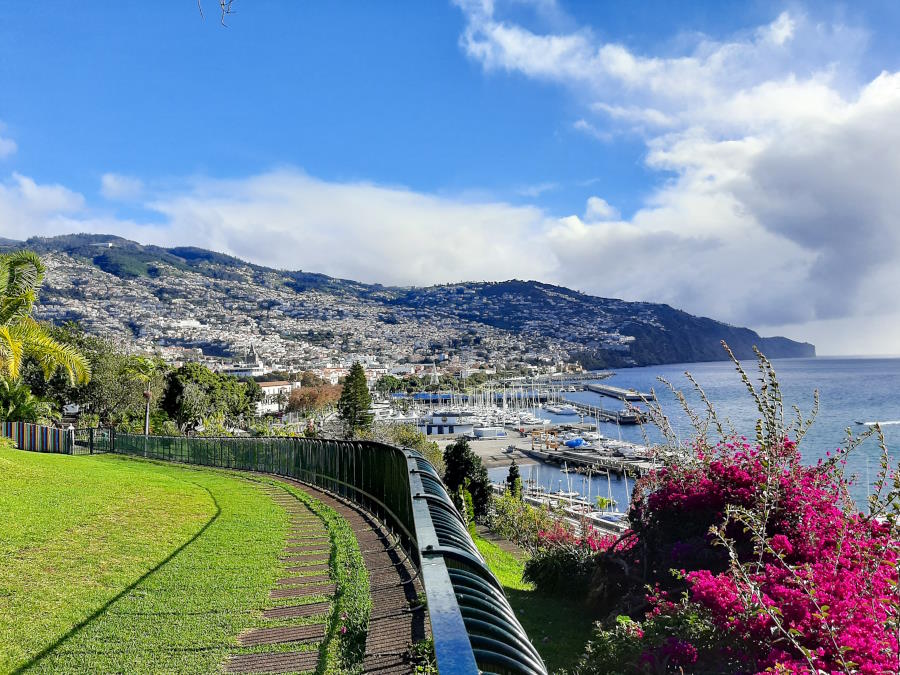 Funchal Real Estate Overview
Funchal, as the capital of Madeira and the largest city in the region, holds a significant position in the life of the archipelago. Here are some key statistics and insights about Funchal's population and real estate market as of October 2023:
Population
: Funchal is home to approximately 42% of the population of Madeira, making it the most populous municipality on the island.
Real Estate Market
: The real estate market in Funchal has seen notable fluctuations in property prices over recent months:
Price per Square Meter (m²): As of October 2023, the average price per square meter in Funchal stands at 13.7 €/m².
Monthly Variation: Property prices in Funchal have experienced a 3.2% decrease compared to the previous month (September 2023).
Quarterly Variation: Over the past three months, there has been a 3.3% decrease in property prices in Funchal.
Annual Variation: Property prices in Funchal have increased by an impressive 19.4% compared to October 2022.
Historical Data: The highest recorded price per square meter in Funchal was 14.2 €/m² in August 2023, while the most significant monthly decrease was 3.6%.
Funchal's real estate market reflects its status as a prime tourist destination and the economic center of the Madeira Islands. The city's interesting conmingling of natural beauty, favorable climate, and vibrant urban life has made it an attractive choice for both homebuyers and investors.
Funchal's position as the most developed part of Madeira offers numerous advantages, including:
Luxury Properties: Funchal is the place to find luxury properties on the island, catering to those seeking high-end residences with exceptional amenities.
Stable Weather: The city benefits from a more stable climate, making it an appealing location for those looking for year-round comfort.
Fine Dining and Hotels: Funchal boasts a thriving culinary scene with fine dining options and luxurious five-star hotels.
Marina: The city features a marina, attracting boating enthusiasts and providing access to various waterfront activities.
Political and Economic Center: Funchal is not only a prime tourist destination but also the political and economic hub of the Madeira Islands.
With its real estate market showing resilience and growth, Funchal continues to be a top choice for individuals considering a permanent residence or a second home in this beautiful island paradise. Whether you're drawn by the mild climate, ocean views, or the city's amenities, Funchal offers a compelling opportunity to call this thriving city your home.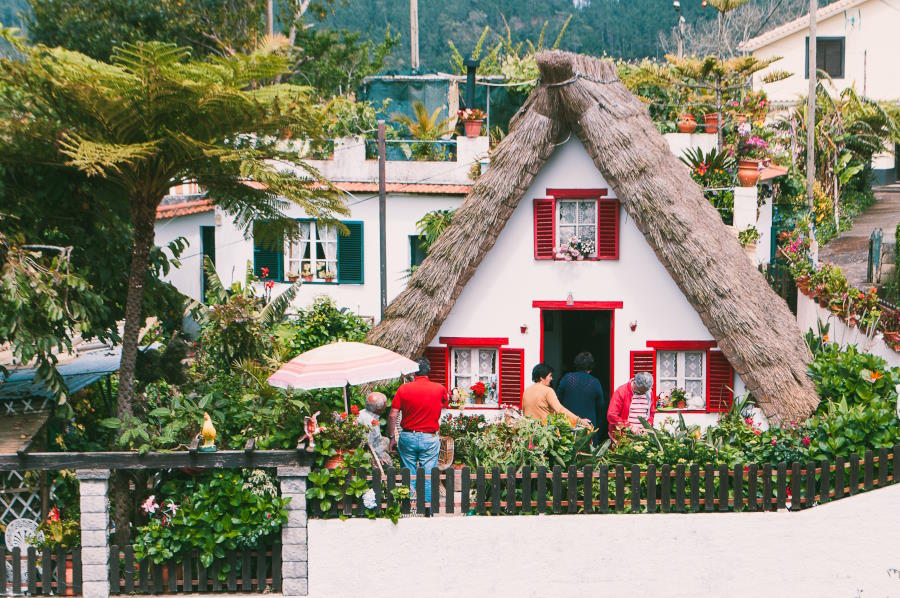 Conclusion
Funchal, the city where dreams embrace the Atlantic breeze, overflows with rich history, stunning natural beauty, and multicultural scene, is a captivating destination for visitors from all around the world. Whether you're exploring its historic districts, enjoying its lush, colorful gardens, or savoring its culinary delights, Funchal offers a diverse range of experiences that will leave you enchanted and longing to return, or even better, stay.
You may also like to read these #UrbaMarkt feature articles:
Cascais: The Charming Seaside Retreat (urbamarkt.com)
Porto: Cultural, Mystical & Unvanquished (urbamarkt.com)
The Most Attractive Aspects of the District of Braga (urbamarkt.com)
---
Promote your business in the domestic and international market
UrbaMarkt is an international marketing portal dedicated to bringing national and international buyers together with local professionals, increasing the possibilities of exposing their products and experiences to customers anywhere in the world.

---