In the current global landscape of burgeoning tourism, Porto stands out as one of the top 15 cities worldwide where the number of international tourists surpasses the local population, according to a recent study conducted by ESTA, the Electronic System for Travel Authorization. This phenomenon has sparked intriguing questions about the effects of such a high tourist-to-local ratio and draws parallels with cities like Venice, which have grappled with the challenges posed by an overwhelming influx of visitors.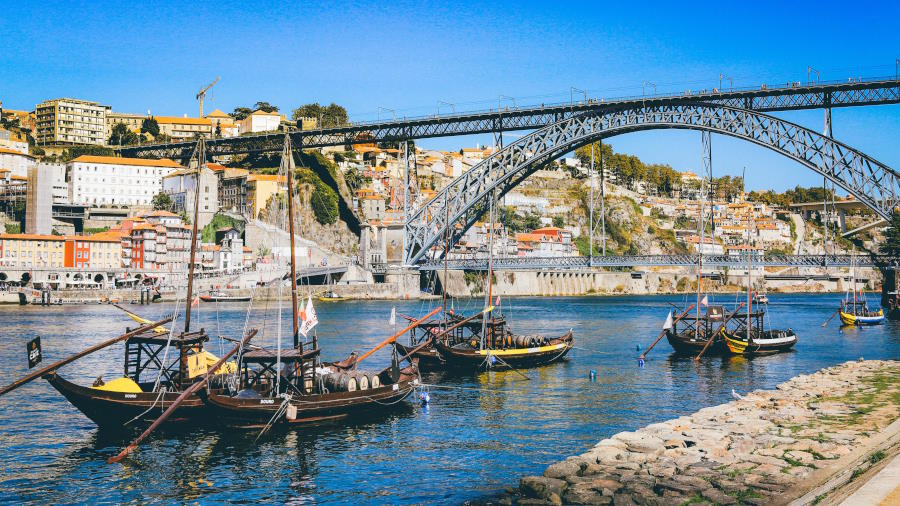 In response to this unique scenario, Porto has undertaken a mission to engage and enlighten tourists about best practices during their visit to the city. This commitment is now solidified in a manifesto, serving as a testament to the city's dedication to responsible tourism. On the occasion of World Tourism Day, which was recently celebrated, the Municipality imparted valuable advice to visitors concerning nighttime activities, accommodations, and city exploration.
Some tourists in Rua de Santa Catarina were pleasantly surprised with the manifesto and a "Porto Emotions Box," which contained guidelines for responsible tourism and an opportunity to pledge their commitment. Similar actions took place at Porto's Francisco Sá Carneiro Airport and Rua das Flores, aiming to create awareness among travelers about the impact of their actions on the destination from the moment they arrive.
Catarina Santos Cunha, the Tourism Councilor, emphasized the importance of tourists sharing responsibility. She highlighted the need for tourists to respect the city's heritage, accommodations, and to maintain a peaceful atmosphere by using sustainable modes of transportation.
A Harmonious Coexistence
The manifesto encourages visitors to support local commerce, savor Porto's gastronomy, and enjoy its famed Port wine in moderation. It also urges tourists to be considerate of noise levels to avoid disturbing residents. Additionally, it provides information on city services and emphasizes the importance of keeping Porto clean.
For Catarina Santos Cunha, the Tourism Councilor, this document represents a significant step towards Porto's vision for a sustainable future. She underscores the importance of striking a harmonious balance between residents and visitors.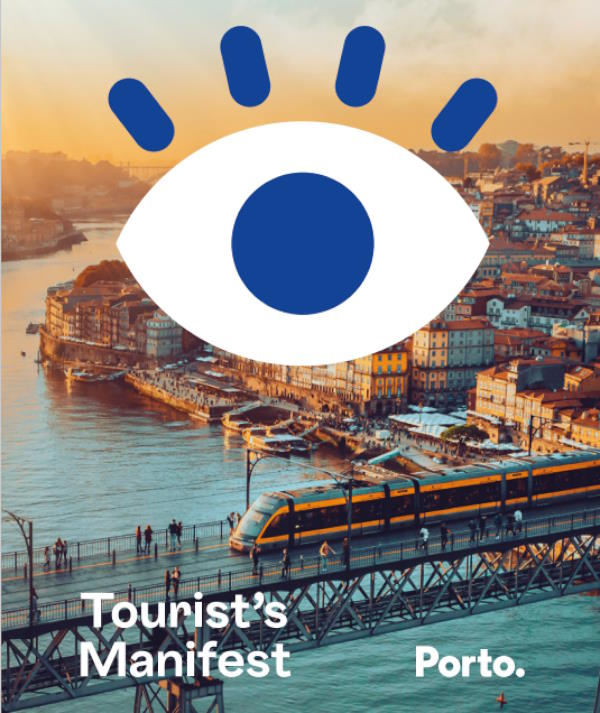 Câmara Municipal Porto
The Tourist's Manifesto – A Beacon of Responsibility
The Tourist's Manifesto outlines standards for best practices and aims to foster positive interactions between tourists, the city, and its residents. Aligned with the United Nations' 2030 Sustainable Development Goals, these recommendations are designed to enhance the overall visitor experience and establish Porto as a progressively sustainable destination, benefiting all stakeholders involved.
In the eyes of a tourist, a city transforms into a kaleidoscope of emotions, with each view evoking different feelings. Happiness serves as the common thread in the tapestry of tourism as locals and travelers unite to explore the city's secrets and create cherished memories. Porto's vibrant nightlife embodies the universal language of joy, spoken fluently by both residents and tourists as they celebrate together.
Curiosity unlocks the door to a city's hidden wonders, and Porto invites tourists to become seekers of knowledge and collectors of memories. Every step in Porto is a new chapter, and every corner promises a unique experience. Accommodations in Porto are love letters to weary travelers, guaranteeing comfort, tranquility, and unforgettable moments.
Tourist's Manifesto – Key Recommendations with Specific Data:
City General
:
• Embrace the local culture and customs by learning basic phrases like "Olá" (hello), "obrigado" (thank you), and "como estás?" (how are you?).
• Show respect for heritage sites and monuments to preserve Porto's rich history.
• Use sustainable modes of transportation, such as walking, public transport, or cycling, to reduce your ecological footprint.
• Support local businesses and traditional shops to bolster the local economy.
• Enjoy Porto's hospitality by engaging with locals and seeking their advice.
• Behave responsibly and respectfully, ensuring you follow local rules and regulations.
• Keep the city clean and take home positive memories, leaving a lasting positive impact.
City at Night
:
• Choose accommodations with the "Confiança Porto" seal, indicating eco-friendly and responsible practices.
• Minimize your ecological footprint by reducing waste, reusing towels, and conserving energy and water.
• Be mindful of noise levels, especially during sleeping hours, to maintain a peaceful atmosphere.
• Follow the rules of your accommodation, including check-in and check-out times.
Accommodation
:
• Explore different areas of Porto to discover its diverse attractions beyond the Historic Centre.
• Shop consciously, opting for eco-friendly and biodegradable products to minimize waste.
• Use eco-friendly products to reduce single-use plastic and paper consumption.
• Minimize waste and plastic usage during your stay to contribute to clean spaces and recycling efforts.
• Participate in local festivities, engaging with the community and promoting conscious consumption.
Sustainability
:
• Respect the guidelines of each tourist attraction to ensure its preservation for future generations.
• Choose certified tour guides for guided tours to support responsible tourism.
• Dispose of any waste generated during your visit to tourist attractions responsibly in designated areas.
• Seek tourist information from official sources, such as www.visitporto.travel, to ensure accurate and reliable guidance.
• Preserve historical heritage and places of worship to protect tangible and intangible cultural treasures.
Thank you for reading our article. If you are interested in knowing more about Portugal, you may also enjoy:
Welcome to Portugal (urbamarkt.com)
The Most Attractive Aspects of the District of Braga (urbamarkt.com)
The Enchanting Allure of The Untouched Alentejo (urbamarkt.com)
---
Promote your business in the domestic and international market
UrbaMarkt is an international marketing portal dedicated to bringing national and international buyers together with local professionals, increasing the possibilities of exposing their products and experiences to customers anywhere in the world.

---